Queering the Asylum @ Queer Circles
On 20th Oct 2022 Hel Spandler from the Madzines team joined folk at Queer Circles in London to discuss using art and creativity to 'Queer Asylums'.
The event was hosted by Frances Williams from Queer Circles and author of When was Arts in Health? They were joined by Phoebe Eustance from Hospital Rooms, Nicky James from the Bethlam Gallery; Dolly Sen; Tamara Hart, Jess Oglethorpe, Yasmin Jiang and Smizz.
Smizz did an amazing job of visualising the wide ranging conversations: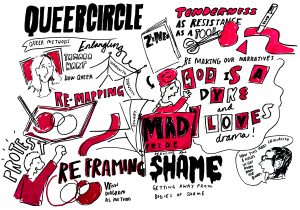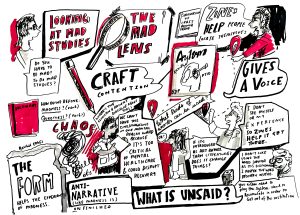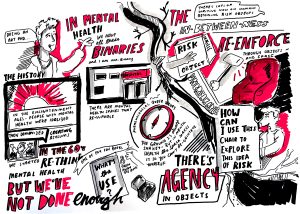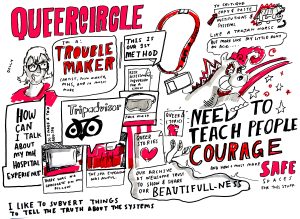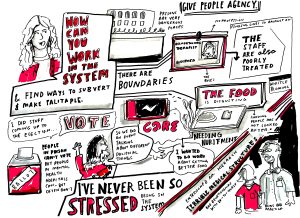 Watch this space for follow-up work…